You can find all our vacancies here. To ensure you don't miss any new job vacancies, you can set up an individual job subscription. We will use this to inform you by e-mail about new job postings at BKW that match your search criteria. If you have questions about a position, please get in touch with the contact shown in the ad.
Unsolicited application
Your chances are greater if you apply online for a job posting. If you still want to send an unsolicited application, you can create a user account in our career portal. This way, all recruiters at BKW can see your profile and contact you if there are appropriate vacancies.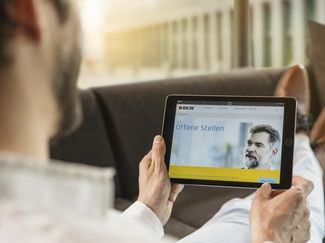 You submit your application online via the "Apply" button in the job posting. You then create a user profile on our career portal, where you save your contact details. Upload your application documents in a compact form – preferably as a PDF file. You can log in at any time to make subsequent changes to your candidate profile.
Documents required
CV
Cover Letter
References from previous employment and certificates (ideally in a single document)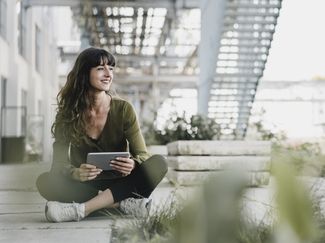 3. Confirmation of receipt and examination of documents
After you apply, you will automatically receive a confirmation of receipt by e-mail. This confirms that we have received your application documents and will consider your application when selecting candidates. Your potential manager and the relevant recruiting partner will carefully examine your dossier and notify you as soon as possible about further steps.
Duration
The waiting time during the application process depends on the number of applications for a position. The confirmation of receipt assures you that we have received your application and will contact you again as soon as possible. If you are unsure or require a quick response, you can find contact details further down on the page.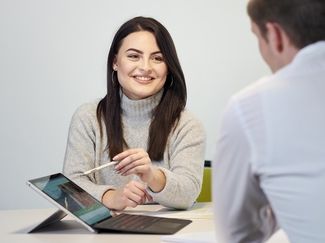 4. Invitation to an interview
If you are a fitting candidate for the vacancy, we will invite you to an initial interview to get to know one another personally. If possible and reasonable, the initial interview at least will be held via videoconference. Depending on the position, we may hold several interviews with you and give you job-specific tests or an assessment. We will inform you regularly throughout the process about the status of your application and will be happy to answer your questions at any time.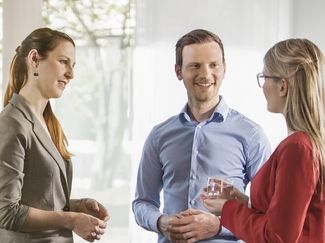 If you impress us and you're excited about working with us, we will draw up an offer for you and look forward to you helping to shape the future of BKW. Welcome to the team!
Renewed application
Were you unsuccessful and have found another suitable position you would like to apply for? Or would you like to apply for other positions during an ongoing application process? This is possible, because BKW is always looking for committed employees. Click on "Apply" in the job posting, register with your username and password and update your application documents.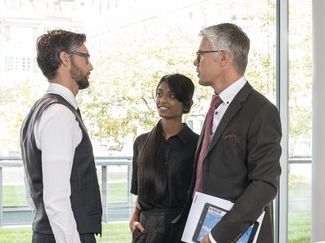 We use your data exclusively for the application process. Only individuals who are directly involved in the application process have access to your application details. BKW Group employees recruiting for other positions can also view your general candidate profile. Your application will be anonymised 12 months after completion of the recruitment process in Switzerland, or after 6 months within the EU.
Delete your profile yourself:
To delete your user profile from the career portal, first log in with your username and password. You can delete your profile using the "Delete registration" option under "Candidate profile". Your data will be permanently deleted. It will no longer be possible to consider open applications.

Deletion of the profile by BKW (due to inactivity):
If you do not log in to your user account for two years, it will be deleted automatically.